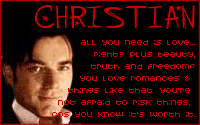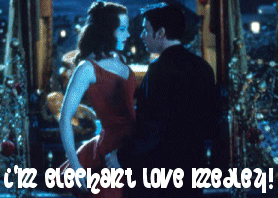 You are Elephant Love Medley!
Love comes before all things in your case,
and you may sometimes randomly burst
into song. Take the Which Moulin Rogue Song Are You?quiz.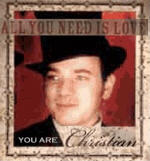 Take The Ewan McGregor Test!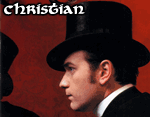 Take the Which Ewan Are You? quiz by nisshoku


Which Jedi Knight are you? go to:the quiz!
You're Obi-Wan, the human incarnation of equanimity. Nothing can piss you off, can it? You're a walking chill pill, and in some cases that can be very good (you're an excellent jedi).
Find out which Moulin Rouge song you are.
Which Trainspotting Character Are You?

:: how jedi are you? ::